Prost Atlanta Pop Up!
Our Schedule
Opening Day
Thursday, Oct 3rd 2019
6:00 PM to 12:00 AM
.
Working Hours
Thursday through Saturday Nights
6:00 PM to 12:00 AM
We are closed on Sunday - Wednesday
Last day
Saturday, Oct 19th 2019
6:00 PM to 12:00 AM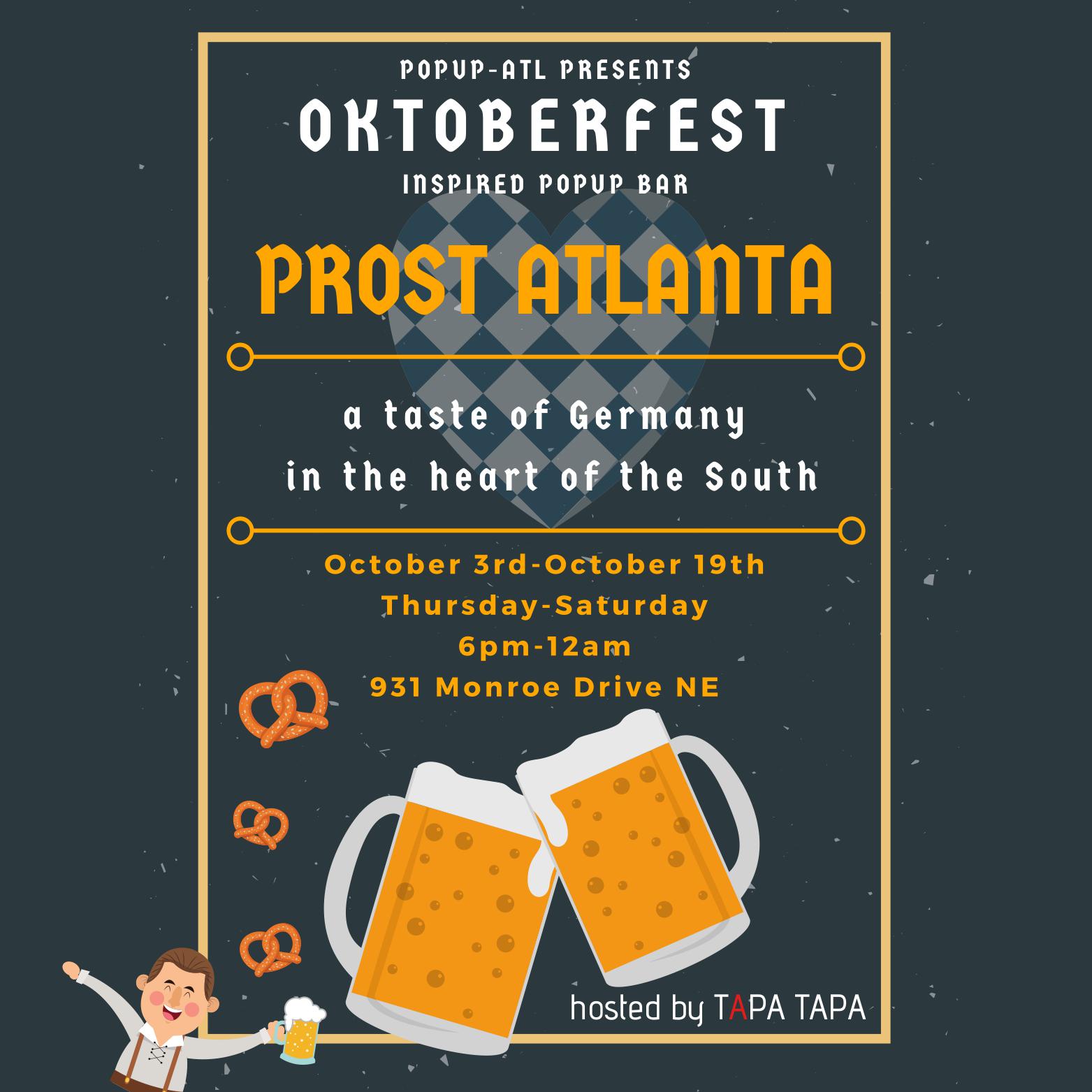 Our Story!
Popup Atlanta hosted by Tapa Tapa at Midtown Promenade.
Popup ATL is proud to present its second Oktoberfest to the Atlanta community! We are a venue for themed pop-up restaurants throughout the year, an enterprise that began four years ago with our Christmas-inspired Miracle on Monroe. Now, we are thrilled to once again raise a stein to this Bavarian tradition with the wonderful people who visit us from all over the Southeast. Whether you're a new face or a Popup ATL regular, join us for savory sausages, thirst-quenching beer, and a hearty "Prost!"
Free Entry
Instagram
Check out our Instagram pictures and tag us #PopupAtlanta